Workplace Wellness Ideas
Workplace Wellness Ideas: 
Shape up your workplace
A monthly series brought to you by
Get Healthy CT
Get Healthy CT aims to provide businesses with ideas that will facilitate healthy behaviors of their employees to improve employee satisfaction, productivity and showcase the employer as a role model for health. To support this, we will provide a "Workplace Wellness Idea" each month that employers can implement at low or no cost.
Wellness Idea #35: Walking Challenge in the Workplace   
Why Incorporate Walking Challenges?
Employers have the potential to positively impact employee health by incorporating walking challenges into the workplace. Over 90 percent of workers spend more than 40 hours per week at work, which makes the workplace a great place to target and change health behaviors. Walking is one of the most accessible forms of physical activity and there are a number of ways to implement a walking challenge.
Things to Consider Before Starting a Walking Challenge in Your Workplace
Before you start you'll need to decide a few things about how your challenge will be organized:
How long will it last? The longer the challenge the more of an impact it will have on the staff's health and well-being.
Will you have teams? Employees can participate as an individual or as part of a team. A team can consist of 5 or more people, depending on the size of the organization. There should be a team captain to help collect and record weekly steps.
How will everyone track their steps? There are phone apps that can help track steps. Pedometers, which are fairly inexpensive, may be provided to those that need them from your company.
How will you promote the challenge? Promotion can be done via email, newsletters, staff meetings and other forms of workplace communication to help get the word out. Keeping employees motivated throughout the challenge is also important. Keep messaging simple and positive. Remember to continue to encourage and support team members throughout the challenge.
Will you offer any prizes? Giving incentives can keep participants motivated and help promote healthy competition among employees.
Read our entire Workplace Wellness Idea #35 for ideas on how to start a walking challenge at your workplace. 
Try our NEW and improved pledges!
Click here to download and print our new pledge form for employers and organizations and take a pledge towards employee wellness today!
Completed forms can be emailed to moreinfo@gethealthyct.org. All organizations will receive resources and support from GHCT.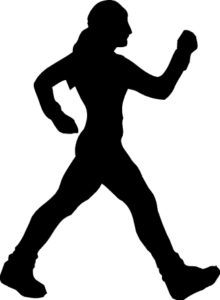 ---
Want all the previous Workplace Wellness Ideas? Download and print all  Workplace Wellness Ideas #1-34
Interested in improving the food and beverage environment at your company or organization? See the American Heart Association's Commitment to Building a Culture of Health commitment form for more details.