Our Programs
Our partners in all three of our Get Healthy CT Chapters work together to plan programs to increase physical activity and healthy eating options within their communities.  The programs listed below are made possible through the hard work and dedication of our partners.
Get Healthy Walk 'n Talk
Get Healthy Walk 'n Talk is a program in which the public is invited to come out and take a walk in their community with local healthcare professionals. During the walks, the healthcare professionals answer general health questions, while creating a safe, informal way to educate and connect with the community.
The idea for Get Healthy Walk 'n Talk came from our Greater Bridgeport GHCT Healthy Lifestyles Task Force. This is a group that consists of many partners from our service area which is a six town region that collaborates on ways to increase physical activity and healthy eating in the community. In 2015, one of our task force members suggested that we work with our healthcare partners to host walks that could not only help people increase their physical activity, but could also help build relationships between local doctors and community residents.
We hosted our first walking series of four walks in the spring of 2016 at Seaside Park in Bridgeport. The walks were such a huge success that we decided to share the idea with surrounding towns and plan even more walks.  In the fall of 2016, walks were held once again in Bridgeport with the addition of walks in New Haven and Trumbull.  By word of mouth, these walking events began to blossom and many other CT towns were showing interest in learning how to plan their own Get Healthy Walk 'n Talk outings.
The top question we always get about these walks is, "how much money will this cost?" The answer is simple, these walks can be done for FREE.
Want to plan your own Get Healthy Walk 'n Talk event?  We have created a Get Healthy Walk 'n Talk Toolkit to help local towns and organizations plan their own walk events.  Contact us at moreinfo@gethealthyct.org for questions about planning your event or to let us know when your upcoming walk is planned.  We would be happy to promote your walks through our website and future newsletters.   We hope the creation of this "Toolkit" helps spread this idea even further.  Together, we can all start helping our communities move toward improved health!
Healthy is Easy - Pledge for Organizations and Businesses
Get Healthy CT has designed a list of pledge options to assist employers and organizations with promoting health and wellness among employees and members.  Once you take a pledge, GHCT will provide assistance, support and materials to help make your pledge a successful one.
There are a variety of options for pledges, with varying levels of engagement.  For example, one thing you can pledge to do would be to forward the link to our online newsletter to all of your employees/members every month.  Ready to pledge to do something with a higher level of engagement? One example would be to work with our GHCT partner, the American Heart Association, to improve vending machine options by reducing the number of sugar-sweetened beverages offered
Click here to view our pledge form and see all the examples of ways you can help create a healthier environment in your organization.
All completed pledges and any questions you may have can be emailed to moreinfo@gethealthyct.org.
Join the growing list of organizations that have already signed our pledge:
Know Your Numbers
Since 2014, Get Healthy CT and the Gr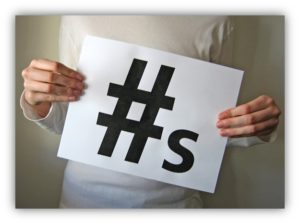 eater Bridgeport Cardiovascular Disease and Diabetes Task Force have worked together to bring free health screenings directly to the patrons of local food pantries and soup kitchens.  The mission of the Know Your Numbers (KYN) campaign is to empower community residents with information about their health status and educate them on how to reduce their risks of chronic disease.
Since staring 5 years ago, the KYN team has screened over 2,080 people.  These screenings are made possible through the work of dedicated volunteers from Bridgeport Hospital, St. Vincent's Medical Center, local nursing students and other partners.  A typical screening includes BMI, waist circumference, blood pressure, cholesterol, blood sugar, A1C, nutrition education, physical activity tips and referrals to local clinics for follow-up care.  
Going Beyond the Health Screening: In order to have an even greater impact on our community's health, the KYN team uses the screening data to educate feeding program managers about the health issues facing their clients to help them improve available food choices.  Many of these programs have made healthy changes to foods being offered to their patrons since they became part of KYN.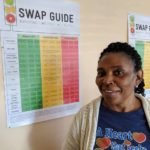 In 2017, 3 of the KYN food pantries began implementing Supporting Wellness at Pantries (SWAP), a traffic light nutrition program created by Dr. Katie Martin, in partnership with the UCONN Rudd Center for Food Policy and Obesity and the Council of Churches of Greater Bridgeport.  Based on sodium, sugar and saturated fat content, the SWAP system allows pantry managers and staff to sort foods into three groups – green (eat often), yellow (eat sometimes) and red (eat rarely.) In 2018, we worked with the Council of Churches of Greater Bridgeport to expand the SWAP program to 3 additional food pantries thanks to funding from the Bridgeport Rotary Club Foundation, Inc.

Funding for SWAP provided by the Bridgeport Rotary Club Foundation, Inc.
Donate Healthy Foods Today!  One way you can help impact the health of our community is to donate healthy items during food drives.  Click here for a list of healthy food donation item suggestions and be sure to share this list with family, friends and coworkers.
Click here for a personal story from our 2017 KYN campaign.
Click here to learn more about the group behind Know Your Numbers.
Local resources for people at risk for or living with diabetes:
Greater Bridgeport Event- Family Fitness Day in Celebration of National Dance Day
National Dance Day is an annual celebration that takes place on the last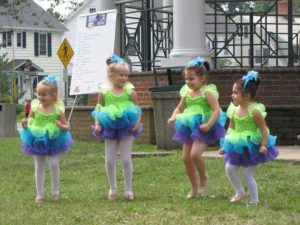 Saturday in July each year. This grassroots campaign encourages Americans to embrace dance as a fun and positive way to maintain good health and fight obesity.
Since 2012, Get Healthy CT has hosted an event in honor of National Dance Day in the Greater Bridgeport Region to showcase local dance programs as a fun way for residents to get physically active.
This event features one local dance studio that helps lead the audience in the "National Dance Day Routine".  In addition to dance demonstrations, our event also includes vendors, health information booths, raffle prizes and much more!
Health Fairs & Events
Get Healthy CT volunteers and staff are available to set up an informational table at your next event in the Greater Bridgeport, Greenwich or New Haven Region.  Email us at moreinfo@gethealthyct.org to request our display at an upcoming health fair or event.