Latest News and Resources
May is International Mediterranean Diet Month:  May is the International Mediterranean Diet Month (aka "Med Month"). Why would we have a monthlong celebration for a diet? Because this eating style promotes longevity and good health! Click here to learn more. 
Local leaders team up to share their vaccine experience:  Are you or someone you know still hesitant to receive the Covid-19 vaccine?  Members of the Health Improvement Alliance (HIA) are taking on COVID-19 vaccine confidence by sharing personal messages with the public in a new video series.  Now including several videos featuring local pregnant and breastfeeding moms.  Separately, their voices are influential, but by coming together, they are hoping to have an impact in the community.  HIA was formed in 2003 to address the health needs of the Greater Bridgeport community and was the group behind the creation of Get Healthy CT.  Click here to follow HIA on Facebook, here to follow HIA on Instagram or here to view the videos on the HIA website.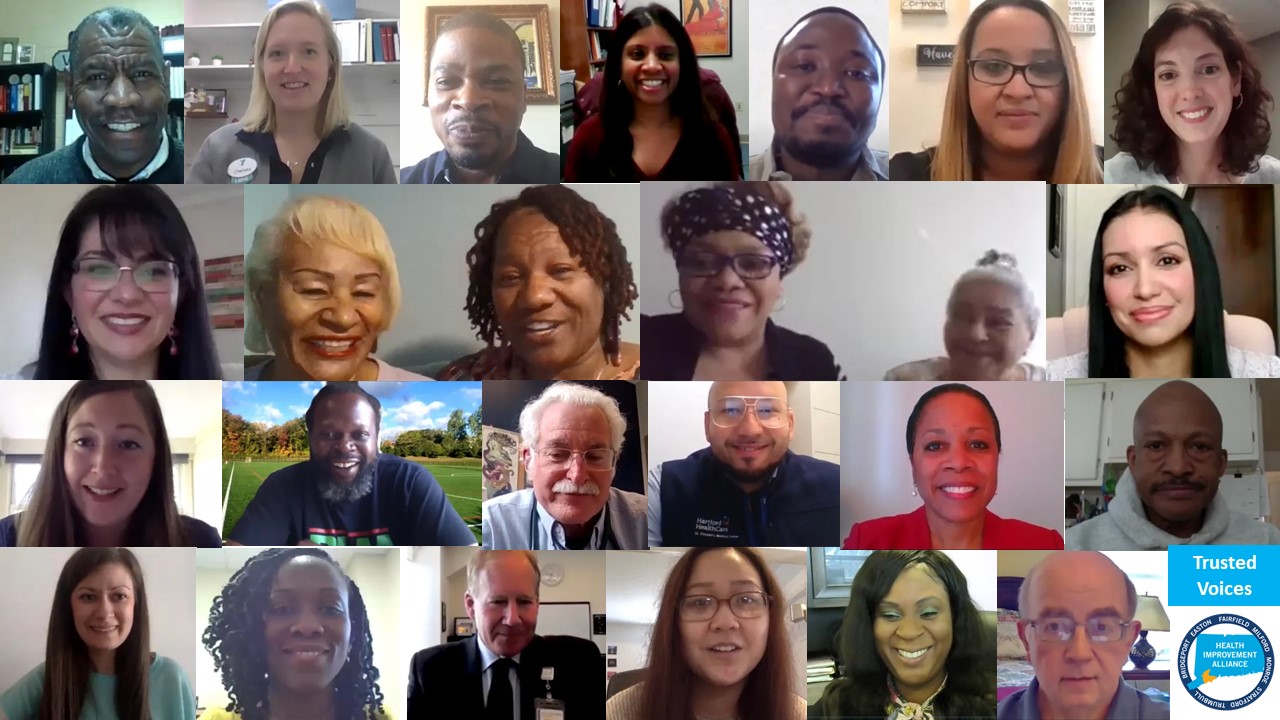 Local Resource Pages: Several community health partnerships in our area now have their own online resource pages.  Information on these pages includes Covid-19 testing and vaccination information, food distributions, social service resources and much more!  These pages are updated often, so bookmark the page for your area and check back regularly for updates.  Click the link below to visit the page for your region.  
---