Latest News and Resources
It is still farmer's market season in CT:  Each year, GHCT puts together lists of local farmers markets in several regions southern CT.  Click links below to visit the list with markets closest to you.  
Greater Bridgeport or here for a list of all of the markets that take place in the City of Bridgeport through the Bridgeport Farmers Market Collaborative.
CT Trails Map: Now that fall will soon be here, now is a great time to get out and get active.  Click here to discover all of the wonderful walking trails and state parks that CT has to offer. 
Health Insurance through Access Health CT (NEW EXTENDED DEADLINE):  Thanks to a new federal law was passed in March 2021, the American Rescue Plan Act has changed the way Access Health CT calculates financial help for customers for 2021 and 2022. Many more customers will now qualify for financial help to make plans more affordable.  Access Health CT has extended the special Enrollment Period now through October 31, 2021 for new and current customers to take advantage of newly available financial help.  Project Access staff are available to answer questions and provide assistance with health insurance applications.  Call 203-773-0838 for more information and/or an appointment.  Click here for more details. 
Local leaders team up to share their vaccine experience:  Are you or someone you know still hesitant to receive the Covid-19 vaccine?  Members of the Health Improvement Alliance (HIA) are taking on COVID-19 vaccine confidence by sharing personal messages with the public in a new video series.  Now including several videos featuring local pregnant and breastfeeding moms.  Separately, their voices are influential, but by coming together, they are hoping to have an impact in the community.  HIA was formed in 2003 to address the health needs of the Greater Bridgeport community and was the group behind the creation of Get Healthy CT.  Click here to follow HIA on Facebook, here to follow HIA on Instagram or here to view the videos on the HIA website.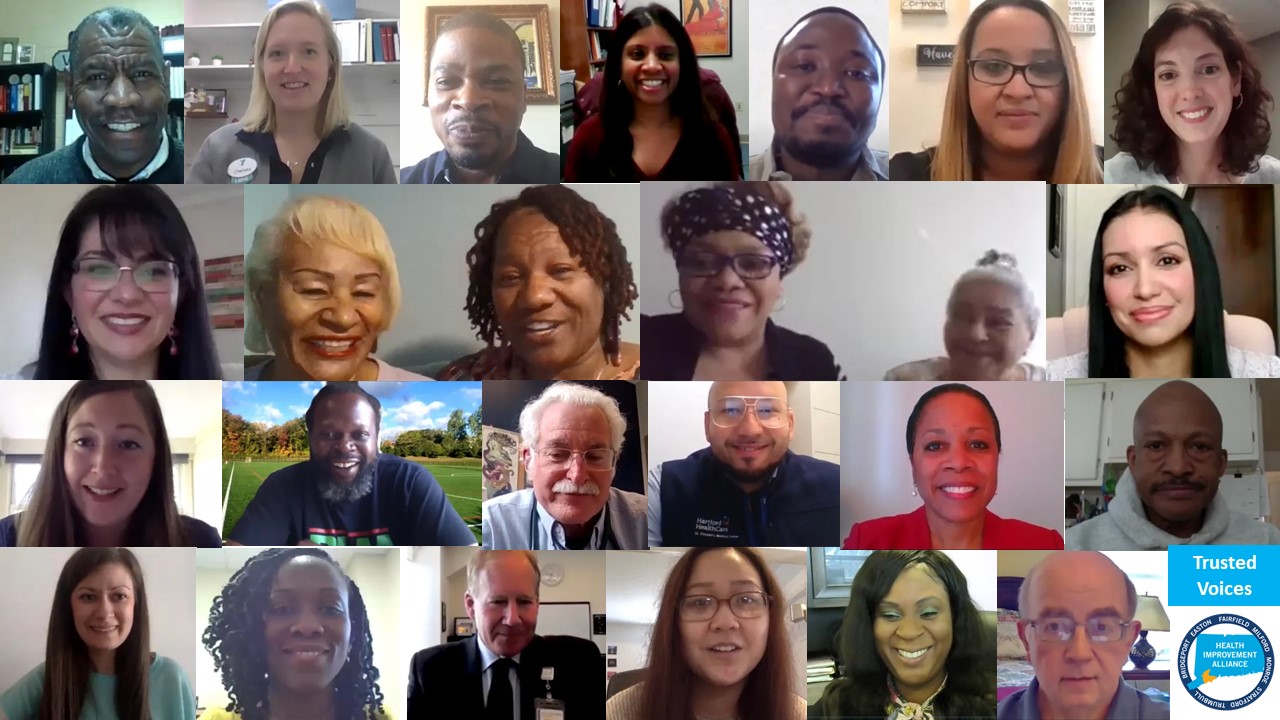 Local Resource Pages: Several community health partnerships in our area now have their own online resource pages.  Information on these pages includes Covid-19 testing and vaccination information, food distributions, social service resources and much more!  These pages are updated often, so bookmark the page for your area and check back regularly for updates.  Click the link below to visit the page for your region.  
---