NEW- April 2018 Member Spotlight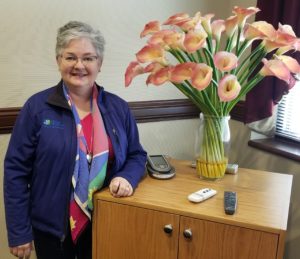 Every wonder what partners helped to make up Get Healthy CT?  Well, starting in April 2018 we will feature a new GHCT member each month to help you learn more about WHO is behind all this great work! 
This month's featured GHCT member is Andrea Boissevain, Director of Health for the Stratford Health Department.  We asked Andrea a few questions and here is how she responded.
Town(s)/region served: Town of Stratford, but we have grants where we serve as the fiduciary for Asthma Region 7 (essentially all of Fairfield County, with 75% of our asthma home visit cases coming from Bridgeport). We also are the lead for the Stratford Trumbull Monroe Medical Reserve Corps.
How are you involved in GHCT and for how long have you served in this role? I've been involved long before we even called it GHCT, since 2011. It was previously called the Coalition to Eliminate Obesity in Bridgeport and Stratford—a mouthful and not as positive as Get Healthy CT! I've served as co-chair and now chair of this wonderfully, enthusiastic group making healthy choices, the easy choices.
What advice would you give community about using GHCT website as a resource to improve their health? For community organizations, it is easy to fold GHCT information and resources into your outreach and social media presence. You can easily link members with the GHCT newsletter and website. If you have a presence on Twitter and Facebook, share and forward the information. Engage as many of your own local resources as are willing.  Your Recreation Departments, your Y's, community groups can share information on their activities with GHCT and be listed on the website.  This will help GHCT to be a "one-stop shopping" service for healthy eating and physical activities.  For the community-at-large, book mark it and visit it regularly. There are a lot of great ideas for employee wellness, daycare center ideas, etc. Who doesn't love a new recipe or tip on healthy snacks?
What is your favorite healthy habit?  I love tracking my steps!  At the end of day, if I haven't hit my limit, I simply march in place until I get that "party on the wrist" to meet my goal!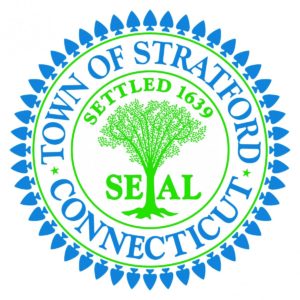 To learn more about the Stratford Health Department, visit them online, on Facebook and on Twitter.