Monthly Member Spotlight
Ever wonder what partners help to make up Get Healthy CT?  Starting in April 2018, we began to feature a new GHCT member each month to help you learn more about WHO is behind all this great work! 
---
November 2018 Member Spotlight
Chef Raquel Rivera-Pablo, Chef and Owner, A Pinch of Salt is our latest Monthly Member Spotlight.  We asked Raquel a few questions and here is how she responded.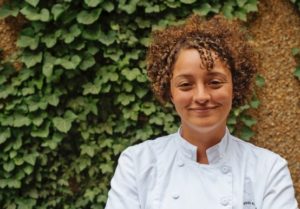 Town(s)/region served: Fairfield County
Please briefly describe your role within your organization.  We provide hands on cooking education and workshops focused on the preparation of healthy food. A Pinch of Salt also provides culinary training to food entrepreneurs and consulting for small Minority owned businesses.
How are you involved in GHCT and for how long have you served in this role? Chef Raquel attends GHCT meetings to advocate for the Bridgeport Farmers Collaborative and prepares seasonal, inexpensive and healthy recipes for the monthly newsletter.
What advice would you give community about using GHCT as a resource to improve their health? I would say take the time to go through the newsletter and/or website as there is a lot of really great information in there from physical activity, free community activities, healthy facts, recipes and more!
What is your favorite healthy habit?  My favorite healthy habit is purchasing food from a reliable source that shares this value. I believe the better the ingredient the less work or prep it requires.
Click here to learn more about Chef Raquel and A Pinch of Salt.