Monthly Member Spotlight
Ever wonder what partners help to make up Get Healthy CT?  Starting in April 2018, we began to feature a new GHCT member each month to help you learn more about WHO is behind all this great work! 
---
January 2019 Member Spotlight
Jill Meyerhoff, Marketing & Outreach Specialist, at Cornell Scott-Hill Health is our latest Monthly Member Spotlight.  Jill serves the Greater New Haven area and lower Naugatuck Valley.  We asked Jill a few questions and here is how she responded.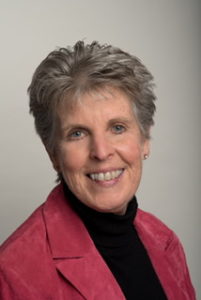 Please briefly describe your role within your organization. I coordinate participation in community outreach events to promote Cornell Scott-Hill Health Center core services & programs to increase awareness
How are you involved in GHCT and for how long have you served in this role? I've been involved with GHCT since the launch of the New Haven Chapter.
What advice would you give community about using GHCT as a resource to improve their health? The website is a valuable tool stocked with many resources to help you live a healthier lifestyle.
What is your favorite healthy habit?My favorite healthy habit is eating healthy-trying new recipes that include lots of vegetables.
Click here to learn more about Cornell Scott-Hill Health.