Produce of the Week
Produce of the Week:  Click on each link below for useful information about a new produce item for each week of the month.  Each handout includes lots of information on purchasing, storage, interesting facts and recipes for each fruit and vegetable.
---
Produce of the Week for March 2018: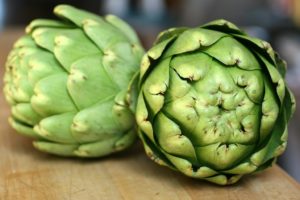 Week 1: Artichoke
Week 2: Leeks
Week 3: Banana
Week 4: Snow Peas 
---
To see an entire year's worth of produce visit the Eastern Highlands Health District Website.